COVID-19 UPDATE –
KAPOW Wrestling is currently closed due to the Corona virus pandemic. We are following government guidelines daily/weekly and will endeavor to keep you informed as soon as we have an update regarding the plan to RESTART our LIVE events. We have been keeping our fans entertained by doing FACEBOOK Live feeds every Friday at 7.30pm. JOIN US.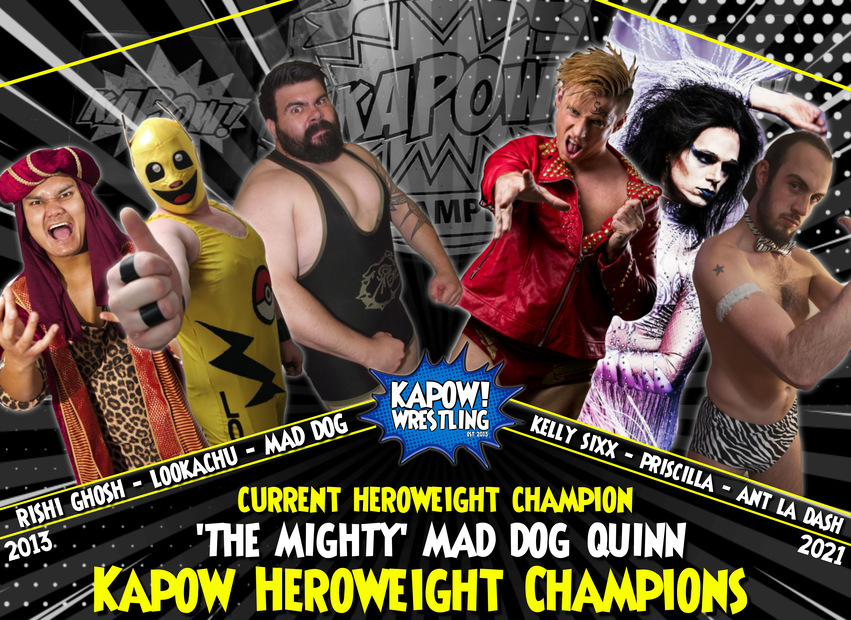 KAPOW Wrestling has joined teams with The Southern Wrestling Federation (SWF Wrestling)
GANGREL COMES TO THE UK THIS OCTOBER!
KAPOW is the UK's #1 family-friendly wrestling federation! High energy sports entertainment action – direct from the colourful pages of a comic book!
You can hire KAPOW for your own event/party (go to private hire for prices & info)
Features
Featured Videos
KAPOW & SWF Wrestling (Southampton October 5th) – Atlas vs Hitman  
KAPOW Wrestling – Hobbit 2019 Highlights